I just passed my Real Estate test, NOW WHAT?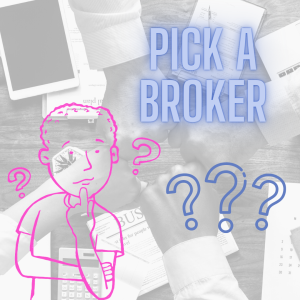 Congratulations, for putting in the hard work to get this far, it is time to start building a life by design.  Real Estate is a career with infinite growth potential. Starting in Real Estate?  It is time to think like a business owner and not an employee. What questions do you ask your new broker?  In my opinion, the first lesson to learn is that you are now starting a business.  It is time to start thinking like a business owner, and not an employee.  This is hard for some new agents to understand especially faced with picking what broker they want to interview.  I challenge you to flip that script and start thinking about what the broker can do to build your career.  Here is a great list of questions to ask when interviewing a Broker or Team Leader.
Office Space
Is this your only office in the city?
Is this the office I will be headquartered at?
Is there a cost to rent a personal office?
Do you have a competing Broker?
Do I have access 24/7?
Is the coffee unlimited?
Are there any required times I am in the office?  Weekly Meetings?
Are there places to meet my clients if I do not rent a space? Water and coffee for my clients?
Is there a dress code?
What is the company culture like?
Is there a contract to sign or am I free to leave if I'm not the right fit?
Marketing
How are leads distributed?
How many agents work in your brokerage,  New vs experienced agents?
What is the office market share?
Am I allowed to BRAND myself?  Are there any restrictions on marketing?  (Can I have my own social media and websites? Billboards?)
Do you have any special services that you feel make your office stand out against other brokerages

 Costs
Is there a split of the commission? Can it change over time?
Do you over a commission CAP?  (maximum paid into the office in a year)
Is there a transaction fee?
What is included in my fees?
What fees are above and beyond the city fees? (Franchise fee, Training, MLS, Printing fees, ETC?)
What are the fees I will pay to be a Realtor in town? (MLS, Association, CE)
What MLS are you a member of?
Do I have to pay for all of my own marketing?  Signs? Business Cards?
Training
Are you required to join a TEAM?
Is there training onsite?  Virtual?
Who provides the training?
How often are classes held in person?
Is there mentorship available?  For how long and at what cost?
Can you help me get my license?
Do you reimburse agents for their Real Estate Class?  Offer free classes?
Is someone available outside of business hours?
Would I be allowed to host an open house for other agents?
Technology
Do you provide a CRM?
Who owns my database? – Export and big data
What all equipment am I required to provide  (Laptop, Computer at office, Signs)
First Year
What are the expectations of a new agent?
How many deals does an average agent in the office perform in the first year?
Profit Share or Bonus
Finally,   Overall, What makes your brokerage different from the REST?  Remember they are here to help you learn, grow and run a successful business.  Make sure you are seeing value in the amount of money that you are paying for your brokerage.